BIM2Share Hub is at the center of the Collaboration platform, and makes it possible to view and integrate with various sources and systems.
The Hub can be used as an independent tool with full document and BIM-centric support, or display dynamically updated information from Byggeweb directly in the solution.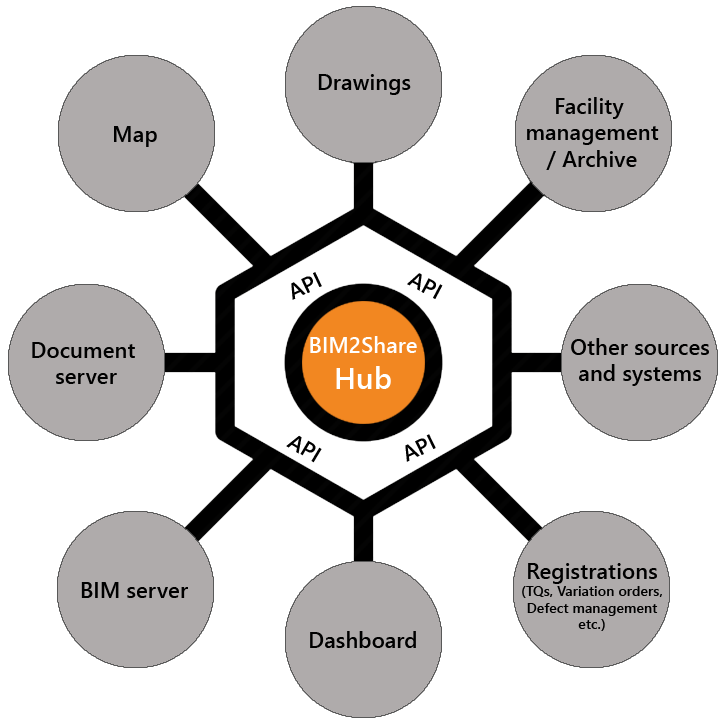 Benefits
Access via documentation, model (BIM) or directly in the map
Custom Dashboard with selected widgets (windows); for example Model, Documentation, Maps, My tasks, Finance / progress / status, Work orders etc.
Reports from various systems and sources
Information across phases
Personalized/customized desktop for each user
BIM2Share Hub is an integrated collaboration platform that can display information / applications in various windows (widgets) that are dynamically updated. A Dashboard can be used for easy overview and navigation to easily work with your own tasks and the modules you want: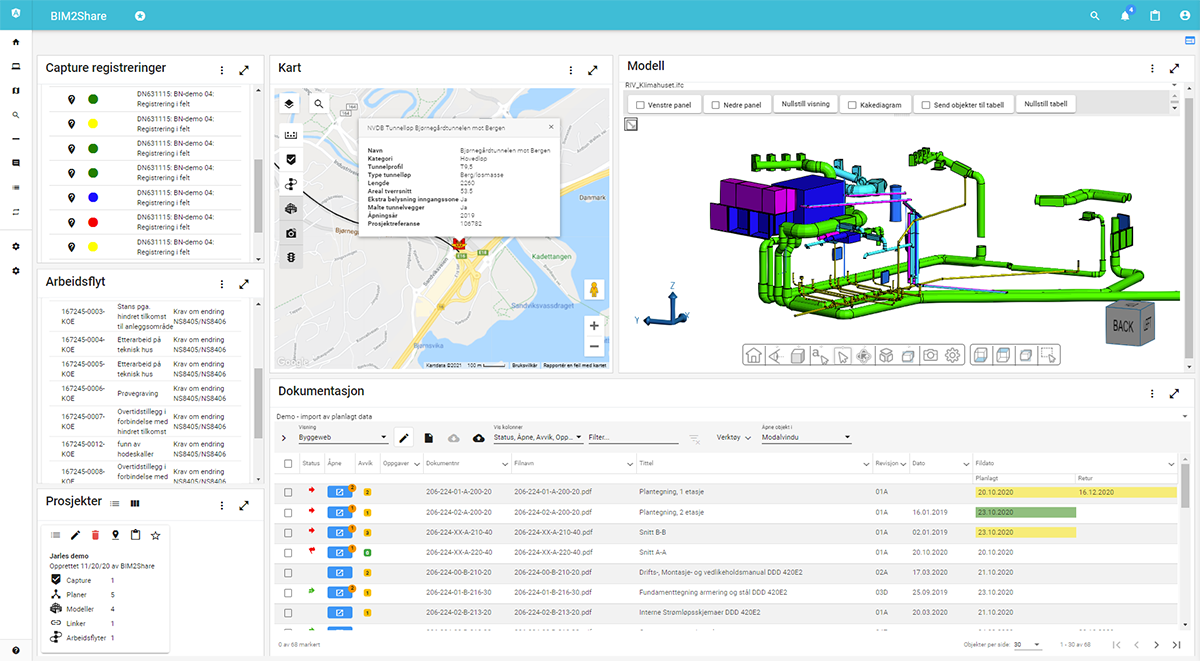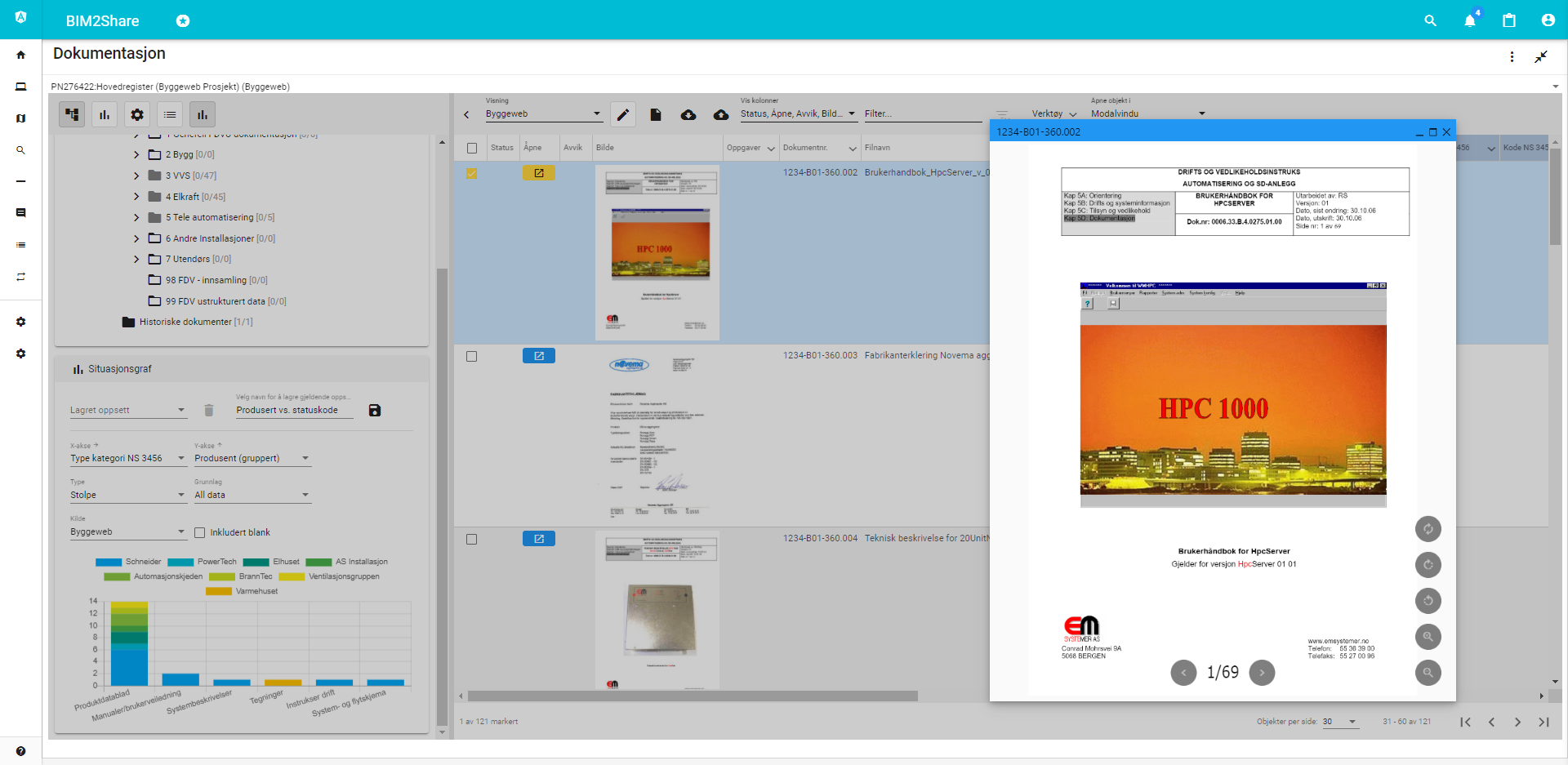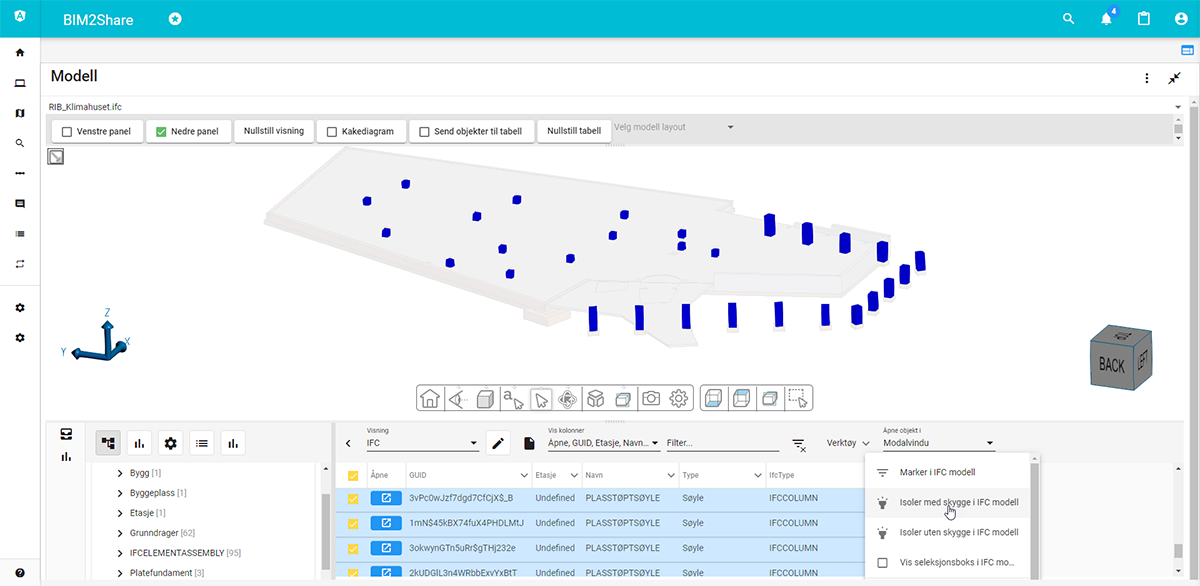 Map with several types of information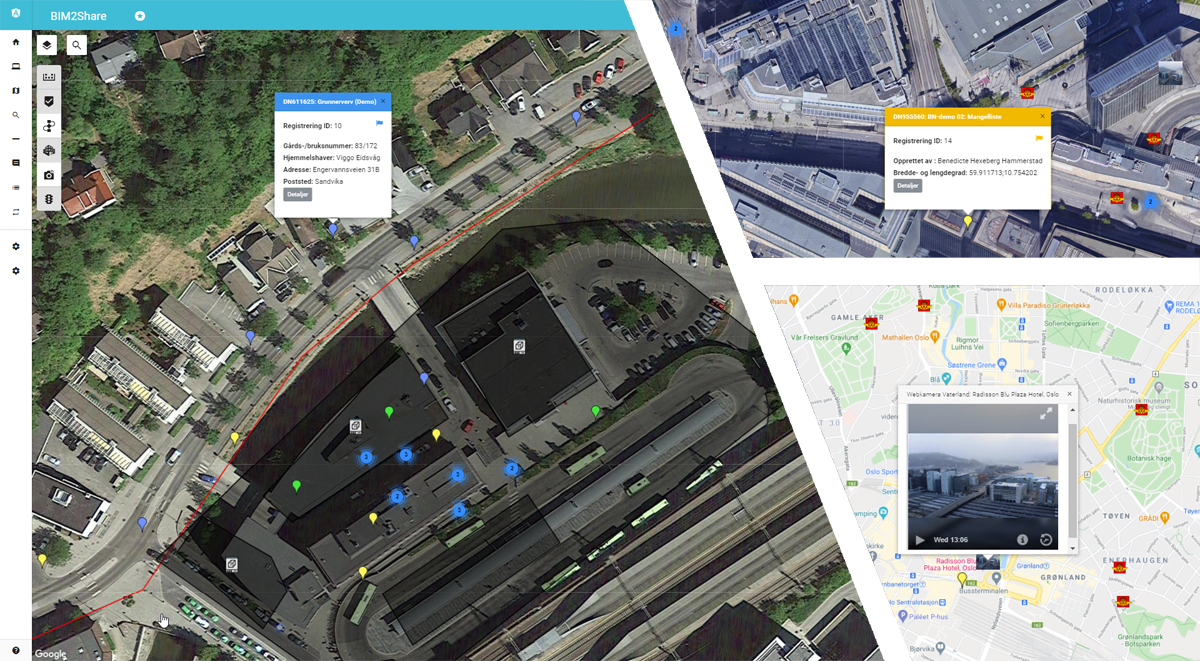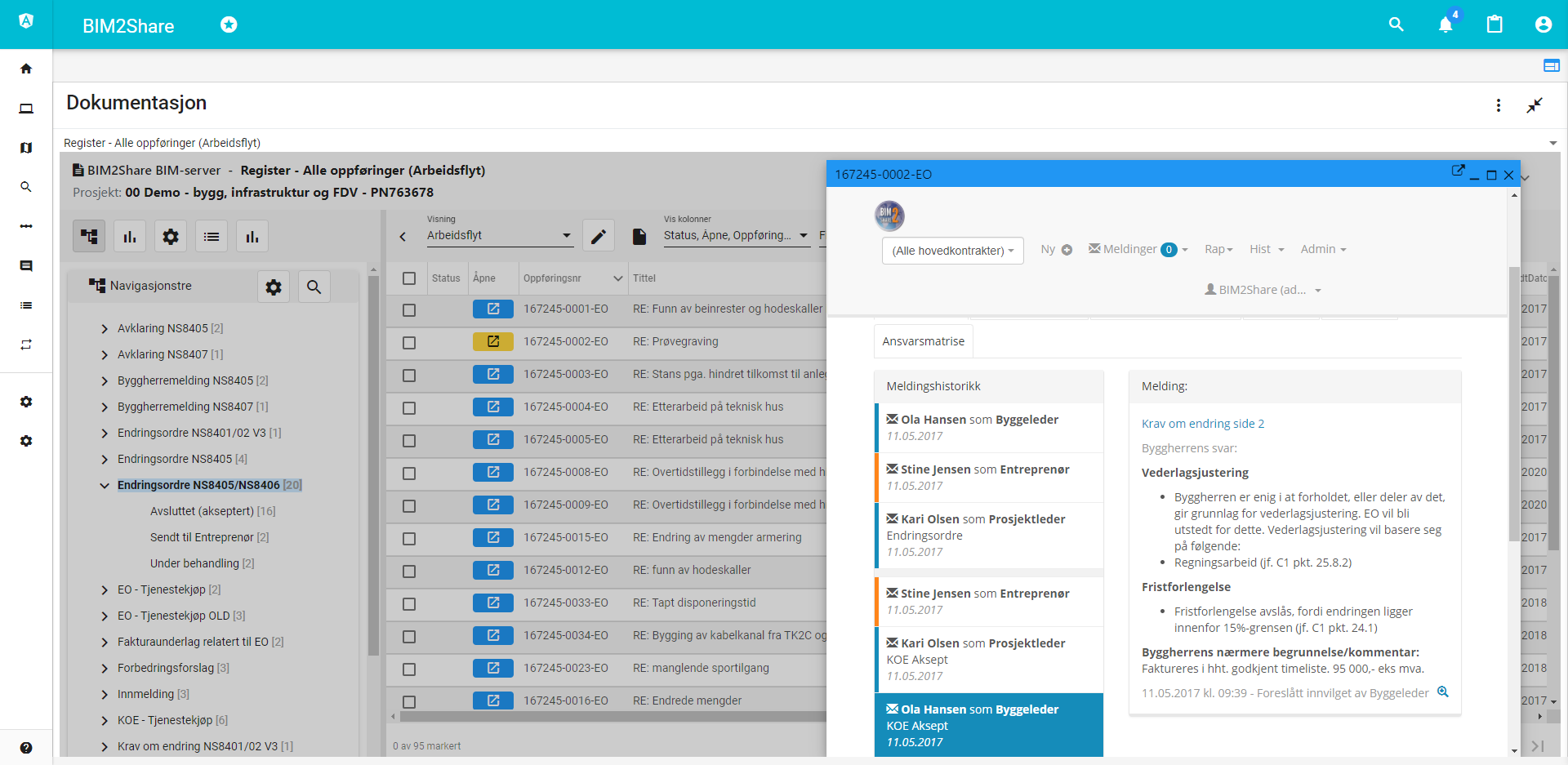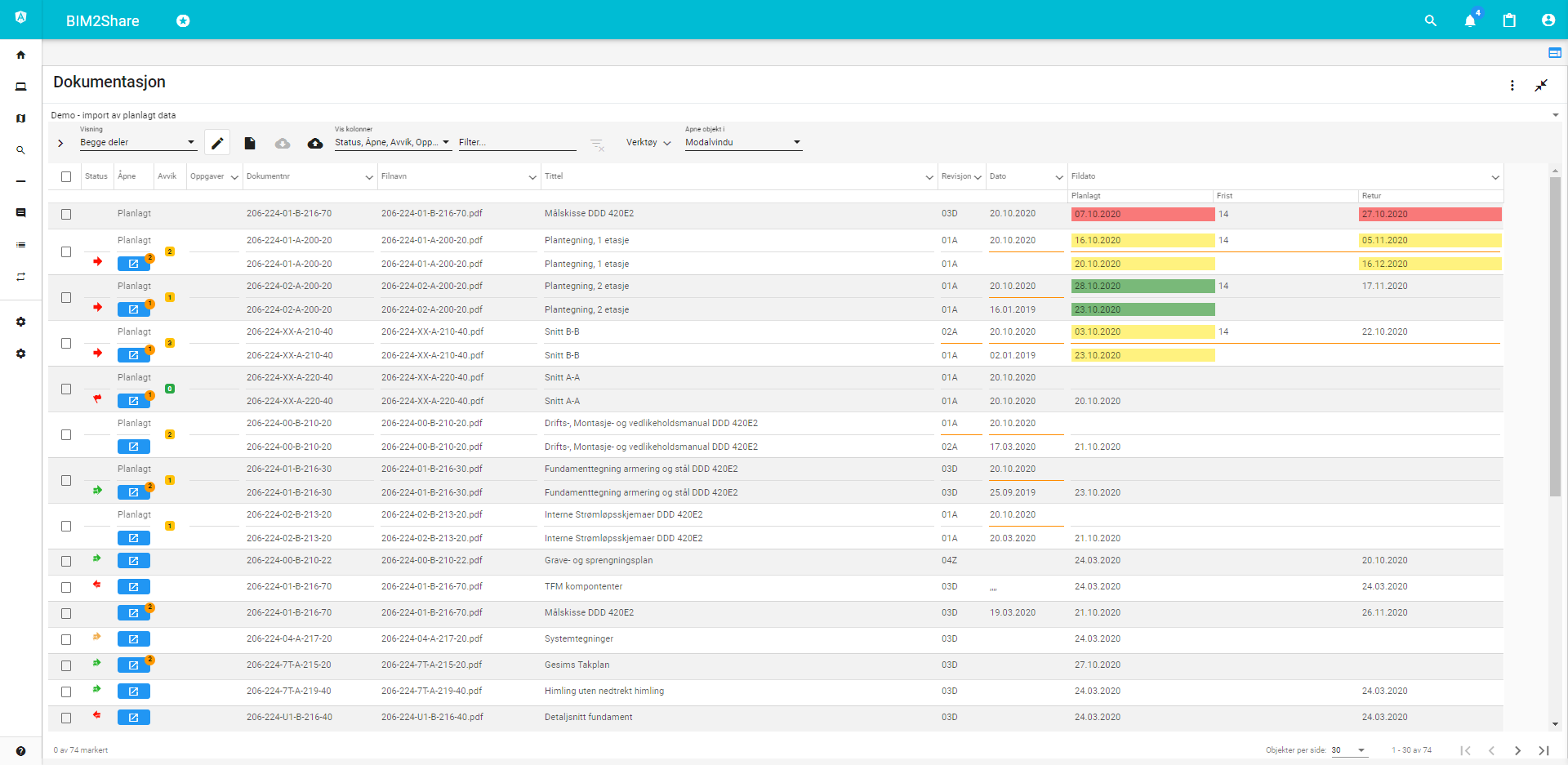 And more...
Information and data are searched for through smart searches on keywords and type of information
Instances, such as files, that are searched for can be linked directly to workflows, keywords and processes for Commenting & Signing
Instances can also be BIM models, objects in the model (GUID) or extracts from models (BCF extracts) with associated property data
Extracts and reports can be retrieved across systems and sources
Keywords (#) can be established across systems and allow the user to define their own categorizations and searches
Good user interface is ensured by single sign on and accessibility / access across the solutions
BIM2Share Hub is configurable and flexible and can be expanded to include the customer's own solutions and interfaces
BIM2Share Hub is coming!
We can't wait to show our users and you this exciting solution.
Do you want to know more?
Get in touch!