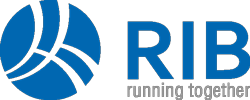 RIB Software AG is a German-based multinational group that sells BIM-based solutions to the construction industry. In addition to iTWO (5D BIM) which monitors virtual against physical construction processes, the company also develops and markets Byggeweb (Docia).
BIM2Share has a collaboration with RIB Software related to the Byggeweb products in relation to sales and development, and has the exclusive right to sell Byggeweb in Norway, and a non-exclusive agreement on sales to other countries.
---


Facility Management AS (Facilit) is a company that works with and delivers solutions for the Facilities Management market. Like BIM2Share, Facilit also has its origins in IBM.
Facilit has built up a large customer portfolio where Facilit FDVU with i.a. the Facility Project Finance module is actively used by about 200 customers in Norway; of which about 100 municipalities / county municipalities.
---


Tech Soft 3D develops BIM platforms / APIs for e.g. the construction market.
Several leading suppliers such as Autodesk, Trimble, Intergraph, Bentley, Synchro, Causeway, Carlson, Hexagon and Topcon use Tech Soft's technology.
BIM2Share has a collaboration on the development of solutions based on Hoops / Tech Soft 3D technology, and has an agreement on the sale of its own solutions based on Hoops / Tech Soft 3D technology.
---


Autodesk is one of the leading suppliers of software solutions to the construction market.
BIM2Share is an ADN member (Autodesk Developer Network) and develops solutions based on Autodesk technology for our customers. This includes support for BIM-services against Autodesk's platform Autodesk 360 / BIM 360 as part of BIM2Share's Collaboration platform.
---


Open Design Alliance is a non-profit organization consisting of 1,200 member companies that work together to develop solutions to complex technical design problems.
BIM2Share is a member of the Open Design Alliance and has long experience with the organization. Through the Open Design Alliance, we have access to libraries that are integrated into our solutions and provide users with the best tools.
---


Tietoevry is one of the leading vendors in the Nordics that offers cloud services to suppliers.
BIM2Share has an operating agreement with Tietoevry for the operation of BIM2Share and Byggeweb applications.
The agreement involves p.t. operation of several servers, applications and databases located in Gjøvik mountain hall. The server park is installed and operated with the highest security requirements.